A Seamless Selling Experience
Your home is your most valuable asset. When it comes time to sell, you want to be sure you are working with a real estate professional who has the expertise needed to get you top dollar for your home efficiently and effectively. We will work with you to position your home on the market in a way that ensures your sales experience is as stress-free and profitable as possible.
Getting Ready to Sell
Before putting the sign on your lawn and advertising your home, there are a few key steps you can take to make your home more sellable for which we can coach you through.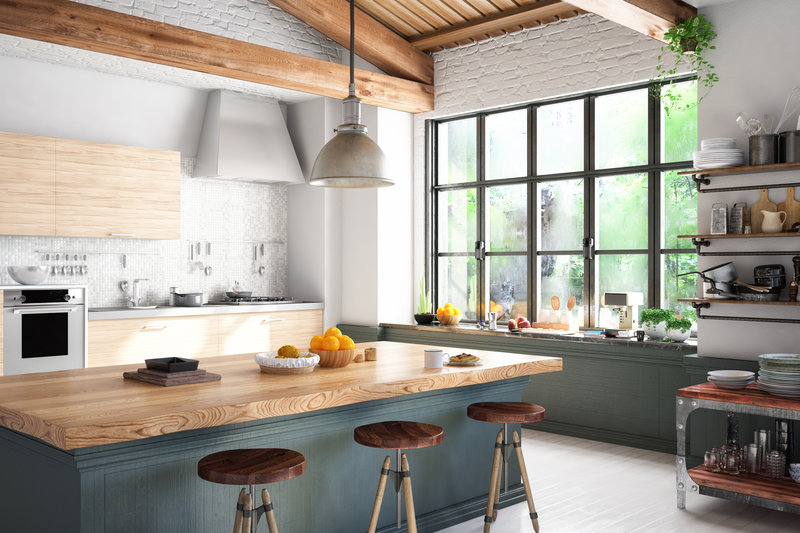 1. Remove the clutter
Imagine what your home would look like if you removed half of your belongings. In order to make your home more appealing to buyers, it's important to eliminate personalized items, as well as excess furniture and decorative features. Less is more. A minimal design with few distractions will help buyers see themselves in the space.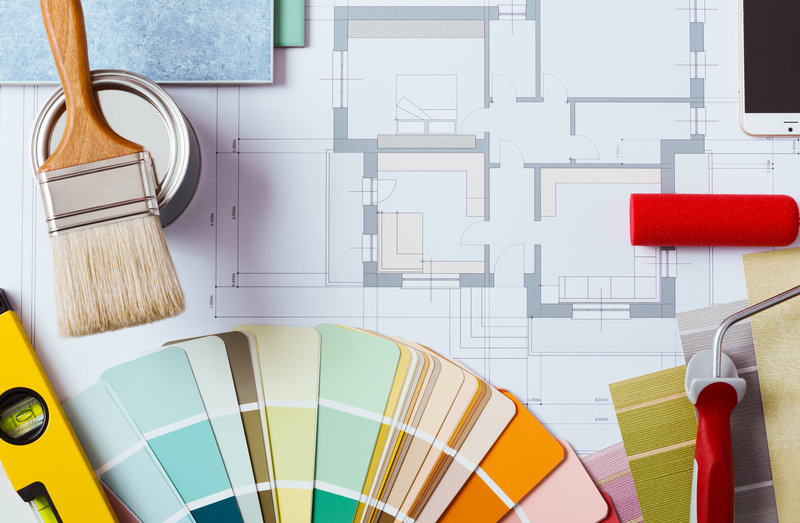 2. Patch and paint
Pride of ownership is a key selling feature, and you can demonstrate yours with simple fixes to leaky faucets, running toilets or squeaky doors. Adding a fresh coat of paint to the walls, using neutral colours, is also a good idea. It's a relatively quick and cost-effective way to make your home feel bigger, brighter and more welcoming.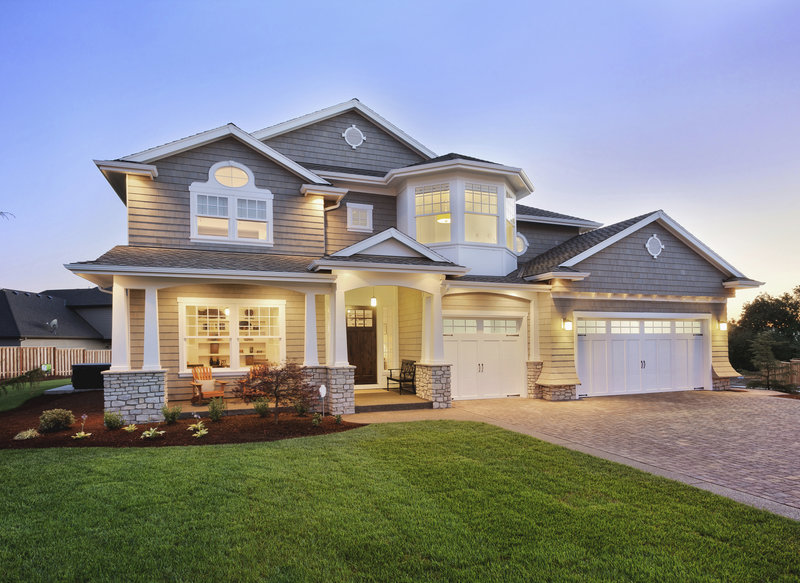 3. Spruce up the curb appeal
The outside of your home is what potential buyers see first when they pull up to a viewing, and we know how important first impressions are. Make sure the grass is cut, the yard is landscaped and the exterior looks well-kept.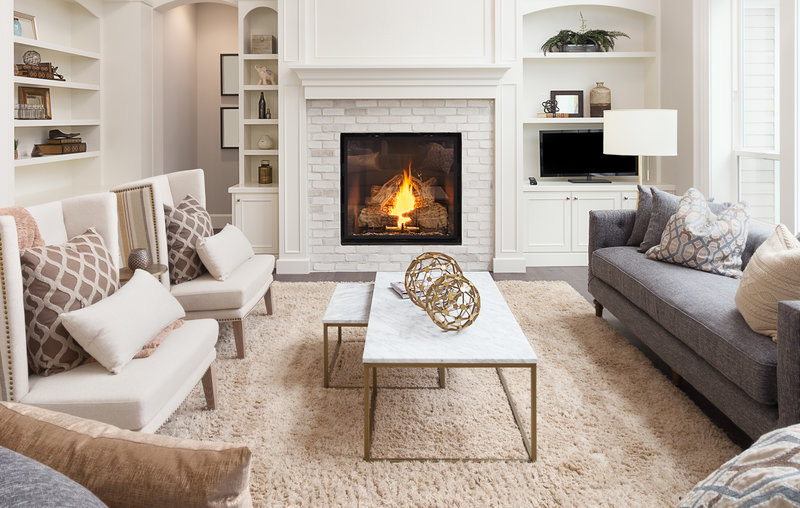 4. Stage your home
Studies show staging your home helps you sell faster and at a higher price point. Small changes can go a long way in making your home look Pinterest-worthy from every angle.
Why Work With Us?
When it comes to buying your perfect home, there are many steps and decisions to navigate along the way. By partnering with us, you can rest assured knowing we will:
Accurately assess the fair market value of your property so it sells fast and for maximum profit.
Use the latest marketing tools to make your home stand out from the crowd and find serious buyers who are ready to act.
Stay ahead of market trends and offer professional advice and guidance.
Connect you with the right professionals and resources.
Be transparent and accountable in supporting you throughout the entire decision-making process.
Negotiate on your behalf and put you in an ideal position when reviewing and accepting offers.
Ready to get started? Connect with us and let's talk about your goals for selling your home.
Testimonials
" Josh Michelle and I wanted to send you our most sincere thanks and gratitude for your unrelenting help in the sale of our home. This was one of the most challenging markets in recent times, and your knowledge and expertise to navigate that situation was reassuring, while still adhering to our goals that we wanted to accomplish. We appreciated your honesty and trustworthiness from the moment we listed with you. You were easy to work with, allowed for transparency in our dealings, so that we were always updated, and made everything clear and easy to understand. You were readily available and helped accommodate us in any way you could. Your initial home assessment, the marketing, pictures, video, and staging advice, was a step above the crowd. These are important areas when showcasing a home to make it stand out. Excellent Job!! Again, we would like to take this opportunity to thank you for all your help. Your hard work, ethics and professional prowess is a rarity and should be commended. We would highly recommend your services to anyone knowing that you would do the utmost for clients. "
- Mark & Michelle
" Josh impressed us from the start. We have sold a number of houses and compared to other agents, his marketing knowledge, materials and strategies to sell our house are far superior - from the quality of his brochures and the wonderful work he did in showcasing our house. It took us some time to realize we weren't going to get the price we wanted for our house, but Josh as patient, very positive and professional with us during the process. We are still working with Josh to find a property to build on. Josh's hard work and commitment is impressive, but he is also fun to work with. We give Josh our highest recommendation. "
- D + K
" We came to Josh with a task to help us find a home and we also brought along two big challenges: we were living in BC and once we got to Toronto we would have five days to purchase a home. Not only did Josh take on this challenge but he exceeded our expectations! Given the logistics of our situation, we required someone who was knowledgeable, trustworthy and someone who could get us results. Josh truly went above and beyond to accommodate us. He was available for us via text, phone, and email at all hours of the day and for that we were so appreciative (given we also had a three hour time difference between us!) Furthermore, Josh took the initiative to scope out the properties and neighbourhoods without us being in town and providing his honest feedback. This helped us with the process of elimination which would make our house hunting trip less overwhelming. Josh was truly incredible and an asset to us during this exciting journey! "
- T & I
" I was impressed with every aspect of dealing with Josh during a recent real estate transaction. From the time he listed our property to the time he sold it for over the asking price to his post sale service he has been a consummate professional and a charming and thoughtful man. Josh is a hard worker who truly does the utmost for his clients and I recommend him highly. "
- Roz York Brodsky
" Josh's knowledge and experience in the Toronto real estate scene helped me identify and secure the best solution for my needs during the upcoming 2018-19 season. "
- Greg Monroe (Toronto Raptors)
" Thank You Josh! You did a fantastic job! Even the Co-Op Agent said to us, "you have a great agent." She is right! We are amazed at your great communication and the pace you work at. Please use us as a reference any time. "
- Rick + Kathryn
" Having the pleasure of working with Josh to find our new home was such a delight. His knowledge and expertise helped us find exactly what we were looking for. The passion that he puts into his work is undeniable, and made the dreaded task of moving seem stress free. Josh assured that every little detail was taken into consideration and dealt with promptly and accordingly. I would highly recommend Josh as your real estate agent!! Thanks again for helping us find our beautiful new home! "
- Jessica
" Our Condo sat with no offers for 41 days on the waterfront. We had several agents contact us telling us they could get it sold, so we threw the ball out there offering full commission and not ONE came through !! Then I received a call from Josh, who was professional enough to call us after a showing to a Toronto Raptor no less, and he let us down easy. This person chose to lease. That was the beginning of a miracle for us. After a brief but productive chat I asked him to represent us and behold within 3 DAYS our condo was SOLD !!! AMAZING!!!! So how did he do it ? I can tell you that he did everything humanly possible to move our property and covered all aspects of marketing our condo with fierce determination and sharp targeting. Boy were we impressed ! Thank You Josh for being so incredible! We are already recommending you to everyone we know as you are truly a Superstar in the area of selling Real Estate. Anybody who hires you will be hiring the very best. Cheers to many more successes and we hope to see you again down the road. "
- Brenda
" Thank You for being our Realtor and selling our home! Everything is going well, we have been busy in our new place and spending the summer with the kids. We hope that you are well and enjoying your summer. Thank you for your your gesture we are very excited to try Joia out, we have heard many great reviews! Thanks again for all your hard work, we really appreciate all your time and expertise. "
- G+M
" As first time home buyers, we were new to the entire process from start to finish. Josh continually demonstrated his patience, his willingness to teach, but most importantly he understood exactly what we were looking for, and in turn helped us find the perfect home. He has exceptional work ethic, industry knowledge, and proficient negotiating skills, all which made the process seamless and successful. He was always available for advice and updates, no matter what hour of the day or night! The daunting task of finding the right home (at the right price!) in this growing market was made easy, and he took the pressure off with a calm reassuring attitude. We would highly recommend using Josh, and thank him for his dedication and commitment. "
- Adam & Aly
" Josh Schwartz.. THANK YOU! I am giving you a gift - 3 free nights in Vegas !! I will take care of your hotel ! "
- L.G.
" Working with Josh exceeded my expectations. He assisted my wife and I in leasing our first home at a time when real estate prices in the GTA were exceedingly high. Josh was patient and attentive, finding us a property in the perfect location suited to our busy lifestyle and schedules. He made every effort and accommodation to meet with us at our convenience, and was honest in his suggestions when it came to quality of housing reflective of the market value - Basically, finding us the best bang for our buck. During the process of acquisition, he carefully reviewed all agreements giving us peace of mind that it was the right place for us. Even after acquiring the property he did not disappear, rather he ensured that we were satisfied and that all requirements were fulfilled. I would recommend Josh to anyone and I can't wait to work again with him in the future! "
- Darren & Alicia
" I have received excellent service from Josh Schwartz in both my purchase and rental of a condominium property. He went above and beyond the call of duty, ensuring I had a very stress free experience. His timely follow up, attention to detail, and after sales service were exemplary. I highly recommend Josh for all your real estate transactions. "
- Victor
" Josh had a big task: Find me a house with a budget limited, in a market that wasn't his area and at a time that the housing market was exploding. He took the challenge in stride. Contacted local brokers and gained advise, hunted the listings and ushered me around to so many viewings I felt guilty about it. But in the end we found a gem and Josh worked the sellers well. I would highly recommend him on your next home search. "
- Jennifer W
" Josh was incredibly helpful and made the process of finding a condo much less stressful. He moved very quickly when providing options and made sure to accommodate all of my needs for things like budget, location, size, etc. Myself and my roommate recently moved to Toronto from Australia and New Zealand, so our situation was quite unique, but Josh went above and beyond to find us something that was suitable an helped us get everything in order to make it all happen. Josh is an excellent realtor and someone who I'd recommend to anyone wanting to find a condo or apartment in the Toronto area! "
- Jake + Hayley
" It took a while, but you believed in us and we believed in you. Our unique property required a very dedicated approach to the sale. We saw your determination and enthusiasm in marketing, and we appreciate the many hours you committed to the sale of our property. It was through your efforts that we were able to sell under the conditions of our choice. We very much valued your honesty and patience. Thank you for a super job - well done. "
- Bill & Krystyna
" We cannot begin to explain how wonderful our home-buying experience was thanks to you! Being first time home buyers, we found ourselves overwhelmed with the idea of buying a new home, but you assisted us patiently, taking numerous calls, text and emails, while we were waiting for the right home to come on the market. We have never worked with such a knowledgeable, kind, and thorough realtor. You made us feel comfortable throughout the entire process and your expertise and negotiation skills guided us to a wonderful new home. We trusted you every step of the way and we couldn't have imagined a better outcome. Thank you so much! "
- Dana & Mathew
" To Whom It May Concern, With the sale of my first property now complete, I wanted to take this opportunity to express my appreciation and gratitude for the incredible representation I was given by both Josh Schwartz and Robert Di Manno from Royal Le Page Partners Realty. Initially, my plan was to sell my home privately but upon meeting Josh and Robert, I quickly realized that my home would be in better hands with the two of them. Before signing an agreement, both Josh and Robert wanted the opportunity to sit down with me and explain why they would be the best choice to help sell my home. During their presentation, I was immediately impressed by the knowledge they already had about my home, as well as comparables in the neighbourhood. I was also given an extensive list of the things I could expect should I decide to sign with them (e.g., professional photographs of my home, an in-depth home inspection prior to listing, various unique online marketing techniques, door-to-door advertisements of my listing, three open houses, etc.). They also explained their strategy of creating an exclusive offer date in the hopes of creating a bidding war for my home so that I could get the most value out of my property. After officially signing with Robert and Josh, I continued to be pleasantly surprised with their level of enthusiasm, professionalism and genuine concern for my best interests. In addition to keeping consistent and open communication with me, both Robert and Josh stayed true to their promise of investing their time in marketing my home and getting the listing 'out there' to the public. They spent many days walking around the neighbourhood talking about my home with other residents as well as advertising the various open houses they planned on having. In addition, they took the time to truly get to know the surrounding community and created an inviting and informative video to show prospective buyers what type of neighbourhood they would be moving in to. Robert and Josh checked-in with me frequently and took time out of their busy schedules to meet with me every couple of days to update me about their strategy and progress. All of my questions were answered promptly and patiently. Reflecting on the experience, I can honestly say that working with Robert and Josh was the best decision I made for my investment. They worked harder than I could have ever imagined and it is because of their passion and expertise that the sale of my townhome set the record as the highest sale price in the Simcoe Landing area ($65 000 over asking!). Robert and Josh proved time and time again that I was right to put my trust and confidence in them. I will definitely use them again in the future for all of my real estate needs and highly recommend that you do too. Please do not hesitate to contact me if you have any questions. "
- Allison Pottie
Previous
Next